About Wikimedia Enterprise
Wikimedia Enterprise is a product of the Wikimedia Foundation, with content created by volunteers around the world.
To learn more about how this product relates to the wider Wikimedia ecosystem, please visit our pages on meta.wikimedia.org. That includes FAQ, operating principles, the team, and a community essay.
To learn more about the software and infrastructure of this product and development work board, please visit our pages on mediawiki.org.
All Wikimedia projects consist of content shared under free licenses. The Wikimedia Foundation also maintains freely available: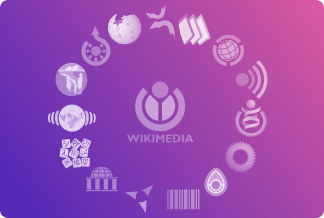 Corporate Structure
Operated by Wikimedia, LLC, a single-member limited liability company of the Wikimedia Foundation—the 501(c)(3) organization that hosts Wikipedia and other free knowledge projects.